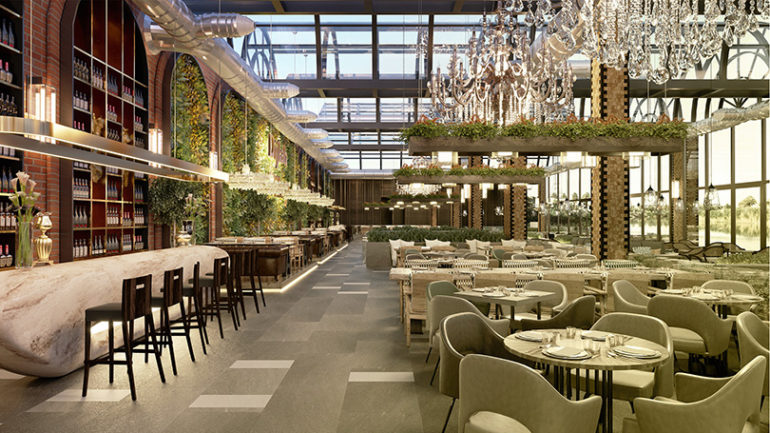 How Restaurant Owners Can Make Food Smell Better Using Air Purifiers
When it comes to fine dining, restaurant patrons want the full experience. People visit a restaurant for a meal, but more often than not, they are there for so much more. For restaurant owners, nothing is more important than creating a lasting memory. Many restaurants are turning to discreet air purifier options to improve their eateries in quite a few ways. In this article, we will explain how air purification and the smell of food can come together for a winning combination.
The Smell of Food and the Dining Experience
Eating at a restaurant is a fun time. Guests will use it as a chance to enjoy a nice setting, a place to bond with friends or family, and a place to enjoy some delicious food too. When we sit down to eat, we are looking for a very specific environment, even if we don't always realize what we are looking for.
Food smells can play a large role in how a restaurant is received. If someone walks by a restaurant and the smell of delicious food is wafting through the air, they will be more inclined to stop by. Smell plays a large role in how we perceive and enjoy food, which is why most food tastes bland or flavorless when we are sick. In a lot of cases, food scents can actively influence just how much we enjoy our food.
All food has its own unique smell and that is an important fact. When you sit down to eat something, you want to smell your food—not someone else's! The smells of food can improve appetite and build up excitement surrounding a meal, particularly if you are the patron waiting for your food to arrive.
The scent of your food will often govern the taste, and talented chefs know this. It is the unique coupling of smell and taste coming together to create that special flavor. The aromatic details can be used specifically to create a different taste, even if certain parts of the meal are actually chosen for the scent and not intended to be consumed specifically.
For this reason, chefs will say to cook until the meal is fragrant. What does fragrant mean in cooking? It is that moment when all of the smells come together to create a unique sensory event, which can make a dish taste much better. A certain herb or dash of vanilla can influence flavor substantially, leading to a more enjoyable dish.
How Air Purifiers Influence Restaurant Dining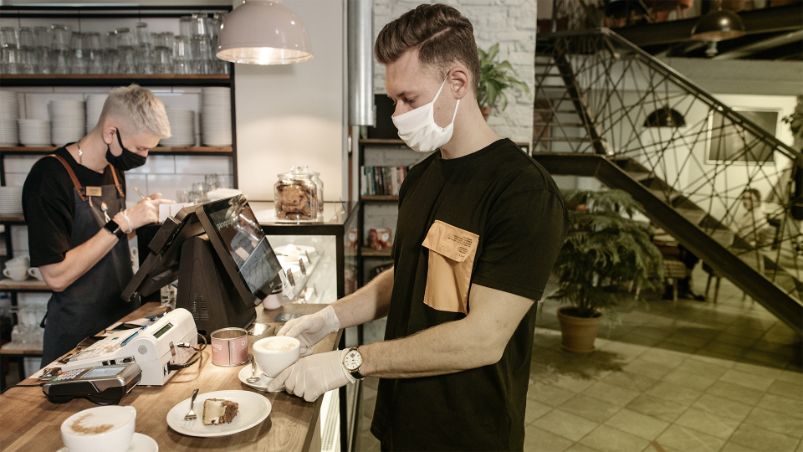 A long list of restaurants, both big and small, are actively using air purifiers in their restaurants. Following the COVID-19 crisis, there has been a growing interest in air purification for safety purposes—and this is a great development. The right kind of air purifier can actively fight viruses and bacteria in the air, as well as on certain surfaces. UV lights and advanced filters have the ability to improve the air quality of a restaurant in a matter of minutes. This can give customers peace of mind and create a more welcoming space.
Clearing Out Unpleasant Odors
While using air purifiers to cleanse the air for safety reasons is great, the value of air purifiers goes well beyond the medical need. By purifying the air in a restaurant, old smells are removed. When a kitchen mishap happens, the smell can fill a restaurant and ruin the meal. Using a restaurant air purifier to remove the smell of food makes it easy for the smell to clear out quickly so the other patrons won't be bothered. It can also be beneficial surrounding pungent food that might influence other guests, like salmon.
Preserving the Right Smells
Since food aroma plays such a big role in how we enjoy a meal, preserving that aroma is important. While an air purifier can clean out smells that are overwhelming and lingering, it can also provide a better encounter with any food. By keeping smells where they should be, air purifiers allow patrons to benefit from seeing their food before they smell it, which studies show can improve the overall flavor. Restaurant patrons can enjoy their meals more fully when an air purifier guarantees that the most prominent aroma around them is from their own meal.

Restaurant air purifiers are quickly becoming a new standard for restaurant owners. It provides a healthier and more enjoyable sit-down meal that will leave customers raving. Modern air purifiers can be completely discreet and service each table individually. With the right system, your patrons can enjoy visiting your restaurant again more than ever before!